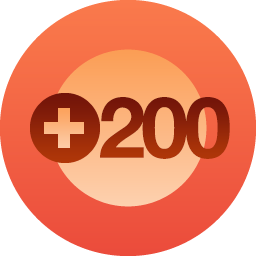 I am extremely happy to see this notification from yesterday that informs me that my blog now has 200 + followers.
I am ever so grateful  to you my fellow bloggers and readers and take this opportunity to Thank each and every follower of my blog, all the readers who stop by and read my posts, to all who give me the Thumbs up by clicking the Like button, and to every one of you who cares to leave a valued comment after the posts. Thank you my fellow bloggers, love and appreciate this gesture.
These small happy moments add on and make this journey a really wonderful experience. Appreciate your presence and interaction on this platform.
Thank You 🙂
ashu